What's more fun than to learn about animals while playing a game?
Jungle animals, farm animals, you name it! The most exciting thing is that you get to know a lot about the animals' habitats, food and other cool facts!
This game is oriented at children 3-6 years old. It consists of various tasks, including
matching the correct body part to the animal

 naming the animal

 matching the animal to its home

 matching the animal to the food.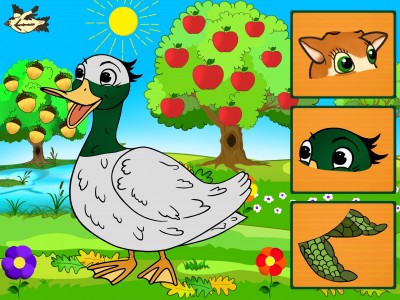 The animals are split into 4 categories:
 on the lawn

 in Africa

 on a farm.

 on the North and South Pole
You are able to switch to many languages. At the moment we support more than 20 different languages.
Joyful Animals is very colorful and would be interesting for any child.